New Delhi: Jama Masjid's Shahi Imam Syed Ahmed Bukhari on Friday expressed concerns over the "storm of hatred" in the country, and urged Prime Minister Narendra Modi to listen to the 'Mann Ki Baat' of Muslims.
Citing recent incidents like the Nuh riots and the killing of four persons by a railway police jawan on a running train, Bukhari suggested in his Friday sermon at the historic mosque that PM Modi and Home Minister Amit Shah hold dialogue with intellectuals from the community.
"I have been compelled to speak due to the existing situation in the country.
The situation in the country is worrisome and a storm of hatred is posing grave danger to peace in the country," Bukhari said.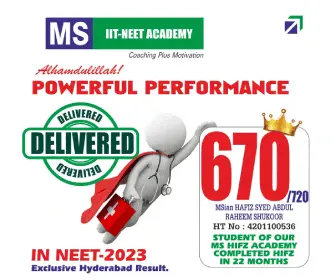 "You say your 'Mann Ki Baat' but you also need to listen to the 'Mann Ki Baat' of Muslims. The Muslims are troubled due to the prevailing conditions and worried about their future," Bukhari said, referring to PM Modi's monthly radio programme.
The Imam of Jama Masjid alleged the law is proving to be "weak" in dealing with hate and communal violence.
"The people of one faith are being openly threatened. Panchayats are being held where boycott calls for Muslims and ending trade and business with them was proclaimed. There are 57 Islamic countries in the world where non-Muslims also live but do not face any threat to their lives or livelihood," Bukhari said.
He lamented that the "relationship" between the Hindus and Muslims were "endangered". "Why this hatred in India? Was the freedom won by our ancestors for this day? Will the Hindus and Muslims now live separately?."
Bukhari said it's in the hands of the government to control the situation.
"I want to say to the prime minister and the home minister to be generous and talk to the Muslim intellectuals. I want to ask you on behalf of the Muslims of the country to talk to us, we are ready," he said.
Bukhari suggested the Centre could hold a meeting with the members of Muslim community to "save the country" from the prevailing "storm of hatred".